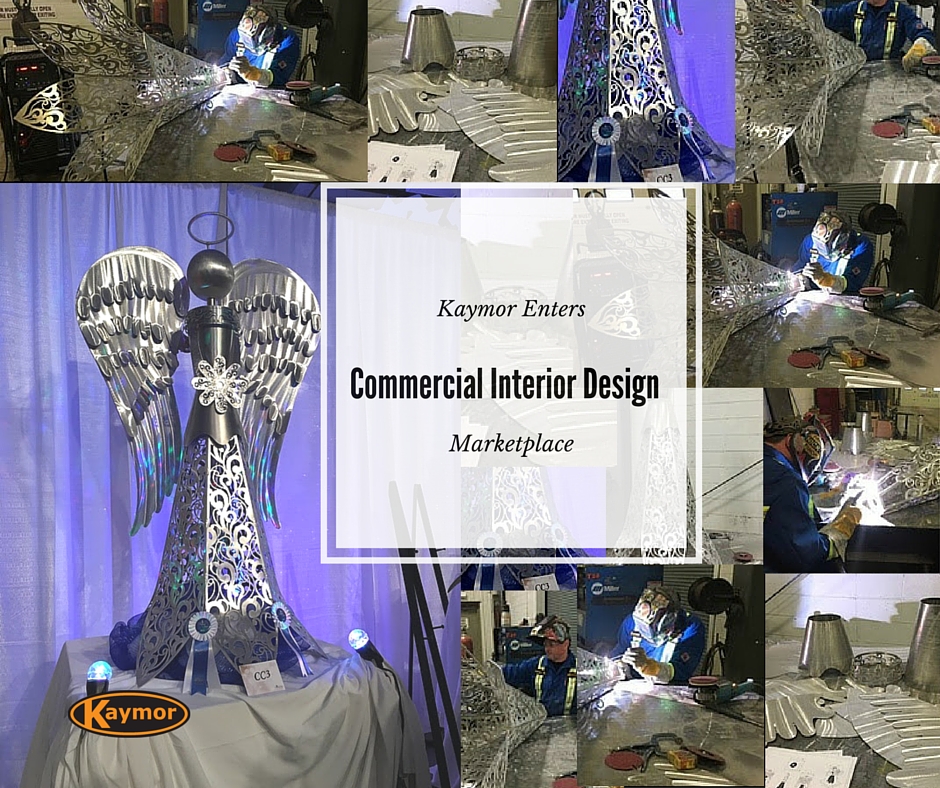 17 Nov

Kaymor Enters Commercial Interior Design Marketplace

We have some exciting news!

Kaymor's team is taking up commercial interior design marketplace in the category of metal work. We are able to build metal pieces of different forms and material according to the requirements of the project and design.

We are featuring here a piece originally created for taking part in the Festival of Trees in Grande Prairie, in which it proudly placed first in both the Judges' and Designers' Choice categories.

Here is a bit of details about this award-winning beauty.

This piece reflects the true team work Kaymor has always been known for:

The inspiration behind the entire idea came from Melony Stegmeier who had a vision of an artistic piece that fits the season and shows the design excellence and workmanship caliber of Kaymor professionals.

Given such a motivating idea, Chad drew up the design using Solid Works CAD software.

Following, Darren took over from there putting it all into the final shape you can see now.

In the making, others have helped and a number of processes were involved. There was some water jet cutting, hand forming, grinding, sanding, and finally Tig welding it together.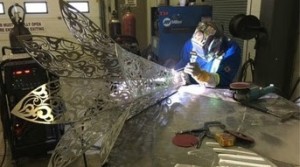 The piece is 6′ 2″ tall, 44″ across the wings, and weighs 80 lbs.
The angel will be displayed at the Festival of Trees, November 20th and 21st, at Evergreen Park here in Grande Prairie.
What more reflects the team work and spirit of the season is that the angel will get auctioned off, with the proceeds going to the QE2 Hospital.
Commercial interior design is a category that requires such dedication from a team of experts who have true vision. Working on commercial interior design pieces for buildings, complexes, companies, and projects requires welding, machining, fabrication, advanced design software, and other specialized abilities and skills.
If you have any questions and to order your piece, contact Kaymor here.