02 May

Kaymor Client Focus: Richardson Pioneer

Kaymor works with a number of farming companies in Grande Prairie, Alberta, and provides a full range of manufacturing, maintenance and repair services for their heavy machinery. One distinguished client we have the pleasure of serving is Richardson Pioneer.

Richardson International is Canada's largest agribusiness and recognized as a global leader in agriculture and food processing. Based in Winnipeg, Richardson is a worldwide handler and merchandiser of all major Canadian-grown grains and oilseeds and a vertically-integrated processor and manufacturer of oats and canola-based products. One of Canada's Best Managed Companies, Richardson has over 2,500 employees across Canada and the U.S.
Services provided by Richardson Pioneer include Grain Marketing, Seed Products, Crop Protection, Fertilizers, Agronomic Services, and AgPartner Financing. On top of all this, Richardson Pioneer has invaluable resources for businesses and farmers. They issue a Seed Source product guide and, because they are a major handler of grains and oilseeds, they are able to provide unlimited marketing, networking and knowledge opportunities. This diligence ensures that grain marketing contracts continue to provide growers with fair pricing and maximum value.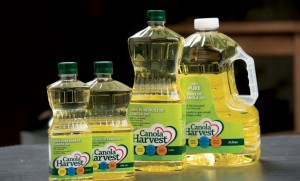 Another offering by Richardson that you might have tasted before is the Retail and Food Service Products. Richardson International offers these in a variety of packaging formats under their own brands as well as customers' private label brands, with variable private label options from product formulation to graphic design, final production and delivery.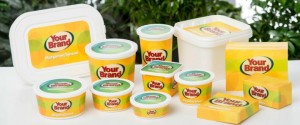 Finally, would you like a small factual information on Canola Oil? Read the following amazing passage from Richardson International's website.
Canola oil is made from canola seed. Canola oil is pressed from tiny canola seeds produced by beautiful yellow flowering plants of the Brassica family. Cabbages and cauliflower are also part of the same botanical family! Canola was bred naturally from its parent rapeseed in the early 1970s. Canola, however, is not rapeseed – their nutritional profiles are very different.
Consumers recognize canola oil for its nutritional attributes as it contains the lowest level of saturated fatty acids of any vegetable oil. It is high in monounsaturated fatty acids, which have been shown to reduce blood cholesterol levels, and has moderate levels of essential polyunsaturated fatty acids. It is also a rich source of vitamin E. Like all vegetable oils, canola oil is cholesterol- free.
These qualities are important in a healthy diet. Fatsand oils, such as canola, play an essential role in human nutrition. Fat is part of every cell in the body, a valuable source of energy, aids in absorption of the fat-soluble vitamins A, D, E and K, as well as beta-carotene, and slows digestion so that you feel full for a longer period.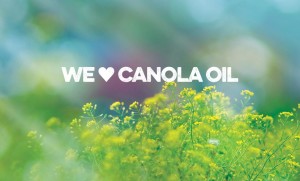 Kaymor is proud to serve Richardson Pioneer and other farming, seeding and milling companies in Grande Prairie, Alberta. Contact us if you have any questions.