23 Sep

Caterpillar at Demo International 2016

Through both rain and sun we are having a great time at the Demo International 2016 in Maple Ridge, BC.  Very fulfilling as we look at the latest equipment and technology in forestry. One of the top booths at the show – Caterpillar are showing us live demos of a few of their latest models. They are located at booth A1 until the end of the show tomorrow September 24th.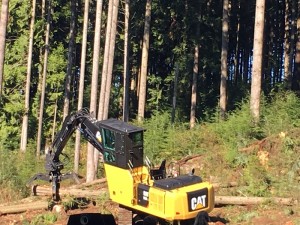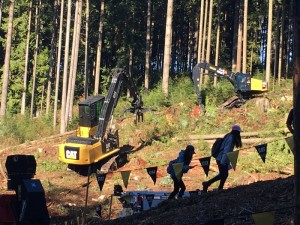 Caterpillar is debuting two new machines in the 500 series of the forest machine family – the Cat 538 Forest Machine and the Cat 558 Forest Machine.
Below is the complete list of Cat equipment exhibited:
552 Series 2 Track Harvester
558LL Forest Machine (log loader configuration w/rear entry cab)
558LL Forest Machine (processor application)
538 Forest Machine (processor application)
522B Track Harvester
555D Wheel Skidder
330D Forest Machine w/EMA Traction Line
320D Forest Machine (road builder application)
568 Forest Machine (road builder application)
586C Site Prep Tractor
966M XE Wheel Loader
SATCO SAT630 Felling Grapple
SATCO SAT323T Processor
GLLB60 Log Grapple
Other Support Equipment
For the latest updates on Caterpillar at Demo International, visit the webpage.