04 Dec

Kaymor Safety Meeting 2017

Last week Eric Burns our QA/HSE Manager held a staff safety meeting. He covered rigging inspection requirements and general rules for all slings and riggings.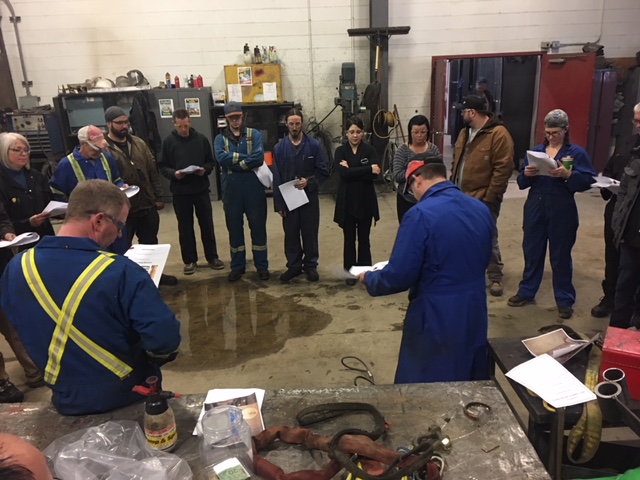 Some of the important discussions involved in our safety meetings and specifically last weeks include:
How lifting angles reduce work load limits.
How should you check chain slings during inspection and make sure it is clean. Hang the chain or stretch out on the floor, and make sure you do a link by link inspection. 
He went over synthetic rope and web slings, how to identify the tag and what should be on the tag, what to look for in tears and wear areas, and abrasion and load ratings.
Wire rope was also on the agenda for wear, corrosion, kinked or crushed wire, along with broken wires.
This only mentions a few things covered at our meeting last week and thanks Eric for making the meeting fun. Everyone put in a toonie to guess the weight of a fabricated part and once all bets were in Eric lifted the component to show the weight. Maris Leach was the winner with the closed guess of 5625 lbs.
Congrats to Marisa!