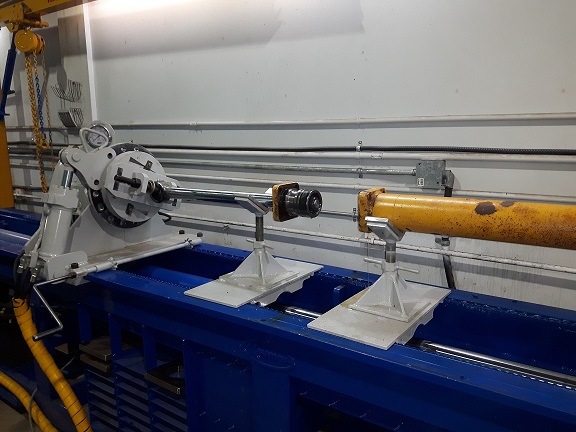 20 Apr

Hydraulic Cylinder Repairs and Testing

Kaymor is always looking for ways to diversify.  Striving to be the one stop shop for repairs and service, the newest endeavor is hydraulic cylinder repairs.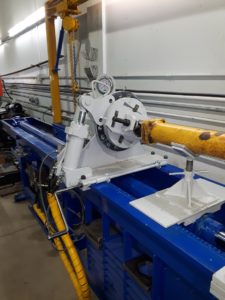 Kaymor employee Hank Derksen designed and built a hydraulic tear apart and testing unit. This state of art equipment can remove and install a nut from any cylinder. Capabilities of the hydraulic cylinder repair unit include, stage cylinders, heavy equipment cylinders, lift cylinders, agriculture cylinders, two stage cylinders and single stage cylinders. The hydraulic team, works on all makes and manufacturers, such as, Komatsu, Caterpillar, John Deere, and Hitachi, to name a few.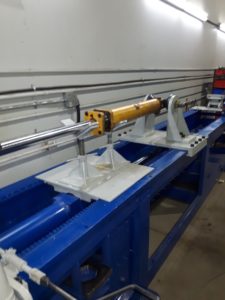 When a hydraulic cylinder breaks down everyone wants a reliable company to perform repairs as fast as possible.  Kaymor's highly trained hydraulic mechanics can do just that. Along with a full machine and welding shop, a custom design team, and heavy duty mechanical repair shop, the Kaymor team is capable of trouble shooting the problem by removing the cylinder and doing a full in house repair.  The new cylinder testing unit confirms all repairs are up to the highest standard.  Since there is no waiting on outside companies, to coordinate the repairs, our customers get back to work in the shortest time possible.
Kaymor's highly skilled hydraulic team can handle it all, no matter what type of repairs are required, from a simple hone of the barrel or a complete replacement. Need a custom built cylinder for any application you have, Kaymor's design team got you covered.
Remember Kaymor's one stop shop can perform all your hydraulic requirements in the Grande Prairie and Northern Alberta area.
Call Kaymor today and find out why they are the hydraulic cylinder repair shop of choice.