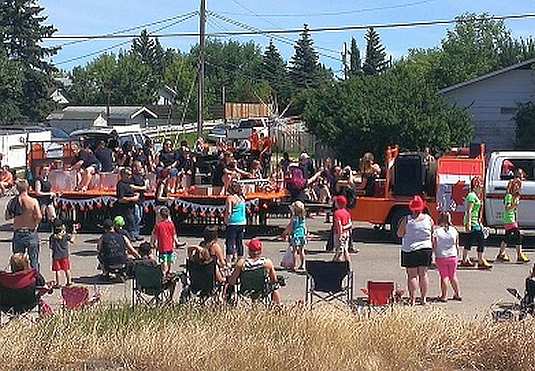 08 Jul

Thank You
We can't say it enough…..Thank You, Thank You, Thank You!
This is just a quick note to thank the businesses and people who helped make Kaymor's Canada Day float a reality.
Thank you-Foster's Covered Wagon's (grandeprairie.fosterscoveredwagons.com) for donating the trailer we decorated.
Thank you- Iron Coatings, 14410 102st Grande Prairie , for sandblasting the Lathe that was used on the float.
Thank you to the Kaymor employees for their time and imagination on building the incredible pieces on the float.

To all the employee's families, for braving the 30+ weather to hand out candy and other goodies, your participation was greatly appreciated.

And finally a very special thank you to Kim McKillop without her talent and determination this float would have stayed an idea on a piece of paper. Thank you so much!!!!!
GRANDE PRAIRIE, you're a great city to live, work and play!