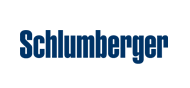 28 Oct

Kaymor's Client Focus, Schlumberger
Schlumberger is about technical innovation, knowledge and teamwork.  These ideologies have been their focus for over 80 years.
Schlumberger started out with two brothers and an idea, the company now employs roughly 126,000 people and does work in more than 85 countries.
In the early 1900's Conard Schlumberger, a physicist, developed a method using electrical measurements to locate subsurface rock structures that could hold mineral deposits such as oil and gas.  By the 1920's his brother Marcel, an engineer, began working with him.  Together they spent the next three years conducting geophysical surveys in countries around the world.  In Romania "they made the first mapping of an oil-productive salt dome using electrical prospecting."
Over the years many innovative ideas and products have been developed.  Commitment to research and development enables Schlumberger to provide customers with the expertise needed to meet today's technical changes.  Such as the announcement of the  release of Invizion Evaluation well integrity service, on October 28, 2014, which helps operators evaluate zonal isolation by using integrated drilling, cementing and well logging data.
By providing the Oil and Gas industry the widest range of product and services from exploration through to production, Schlumberger is the world's leading supplier of technology , project management and information solutions to their customers.
Schlumberger started using  Kaymor's services in 2002 and is one of Kaymor's  earlier clients. Over the years Kaymor  has completed many projects for Schlumberger, such as fabrication and repair of frac equipment, manufacturing and repair of wire-line tooling and engineering and fabricating lifting baskets.   Schlumberger is also utilizing Kaymor's portable welding service on a full time basis.
Thank you Schlumberger for your continued research to enhance efficiency and productivity for your customers and your ongoing loyalty to Kaymor and our services.