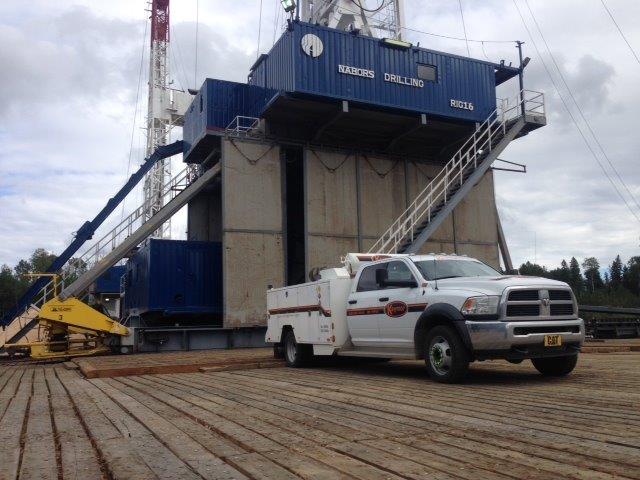 09 Dec

Kaymor's Client Focus, Nabors
Nabors was founded in 1952 and is driven by growth and innovation.  Nabors pioneered the use of camps, to increase productivity and was the first company to staff women in these camps.  They also developed and used modular rigs and moving systems.
Nabors is one of the leading oil and gas service companies today however they are much more then just that, they are environmentally   conscious. Unveiling new products and processes to reduce their environmental footprint, lower emissions and contain every discharge.  Not a stranger to drilling in environmentally sensitive areas, such as Alaska's North Slope and in offshore waters, Nabors was the perfect selection for drilling in the rain forest of Papua New Guinea.  Keeping the environmental footprint in mind, they constructed rigs that will capture every drop of rain water that lands on any rig equipment.  The rigs  also have the capability to  process and dispose of any waste generated during the life of the project.  To read more on the New Guinea project check out the article on Rig 702.
Even deeper yet, Nabors is committed to their employees' communities by supporting and encouraging community involvement.  The organizations and causes supported by Nabors are as diverse as their employees' passions.  One of Nabors deep passions is children's health and wellness, as shown by the numerous causes they support: Stollery Children's Hospital, Ronald McDonald House, Kids with Cancer, School Breakfast and mentoring programs, just to name a few.  Nabors doesn't limit its' involvement to just these causes, they also support the Susan G Komen Race for cancer, Wounded War Heroes, The United Way, The Heart and Stroke Foundation, MS Society and the list goes on.
Kaymor tips it's hat to Nabors for their innovated ideas and development, environmental awareness and strong community support.