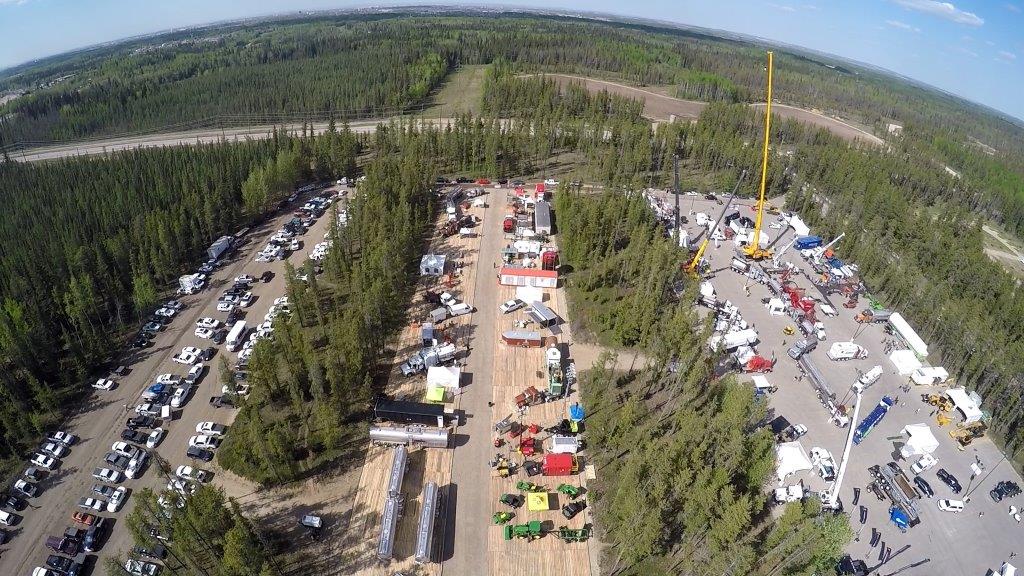 21 May

Great success at the Peace Region Petroleum Show

We are ecstatic about the great success Kaymor had at the Peace Region Petroleum show. Robert, Mike, Kelvin and staff meet with many existing and potential clients.
P
Everyone at Kaymor is excited about the overwhelming response to the highway tank certification and look forward to servicing highway tanks of potential clients from the show.  Our new salesman, Dave Grace, will be following up and booking appointments.
Robert stated, "It was awesome to see the event sold out.  There was such a great array of businesses, from large supply stores, tank truck companies, frac companies, hotels and small family run businesses, from all over north America. This just shows the vast variety of businesses that are needed to support the oil and gas industry.  With this being the 3rd largest petroleum show, only the Calgary Global show and the South Texas Oilfield show are larger, it was great to hear all the positive comments about the future, even with the lower than normal oil prices.
Robert, Mike and Kelvin would like to send out a special thank you to the following businesses:
FMC for allowing us to set up the Hose Reel Assembly, we built for them, in our booth.
Hughson Trucking Inc., a local highway tank company,  for the great travel mugs.  Pretty sure every Kaymor staff member that was at the show got one.
Horizon North for the free food and the matting at the booths. The food was delicious.
GP Petroleum and the Chamber of Commerce for hosting the event.
Last but not least, Robert, Mike and Kelvin, would like to thank all the staff from Kaymor that came out and manned the booth.
Once again Mike had his drone flying around, look for the video that will be posted on Youtube.
Ariel view of Kaymor's booth.