02 Oct

Technical Spotlight: The Process of Fabrication

Fabrication is the manufacturing process in which an item is made from raw or semi-finished materials instead of being assembled from ready components or parts.

Plate metal, expanded metal, tube stock, welding rods and casting are some of the raw materials used in metal fabrication. Fabrication includes a broad range of different techniques. Mainly, there are three types of fabrication processes that are widely used for metals: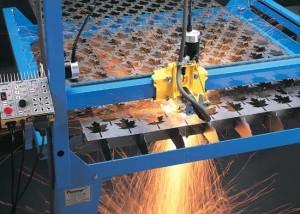 This is one of the most mechanical and perfect processes available. Sawing or trimming of the metal by huge machines is the first step here. It is also possible to cut metal using Oxyacetylene. However, the most familiar method of cutting metals is using numerical control (CNC) machining. The preferred design is planned into the CNC machine and then the metal is shaped by the manual tools. With the help of computer programming, designed shaped of the metal can be obtained.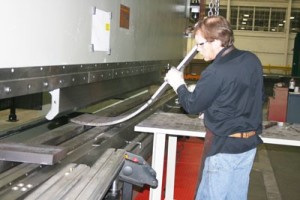 This can be done manually through press brakes and similar tools. CNC-controlled back gauges use hard stops to position cut parts in order to place bend lines in the correct position. The nonexistence of joints can craft items finished by bending into place much stronger and more hard-wearing than with joints.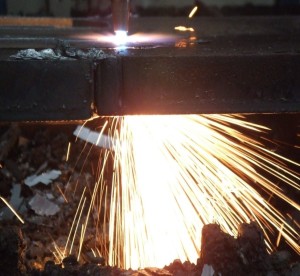 With this process, fabrication includes joining metals through a number of techniques such as welding, riveting or binding with adhesive agents. Welding is the technique of joining any two pieces of metal collectively using heat and a welding or filler material. Metal riveting constitutes the joining of two pieces of metal together without requiring heat. Lastly, adhesive glues are used to join unlike components. You can easily spot one or two objects created using this joining process.
The procedure of final touching varies depending on the type of paint applied and the shielding coatings used such as sandblasting and powder coatings.
Call Kaymor if you have any questions about your next fabrication project in Grande Prairie, Alberta, at (780) 538 – 2623.
Feature image credit.