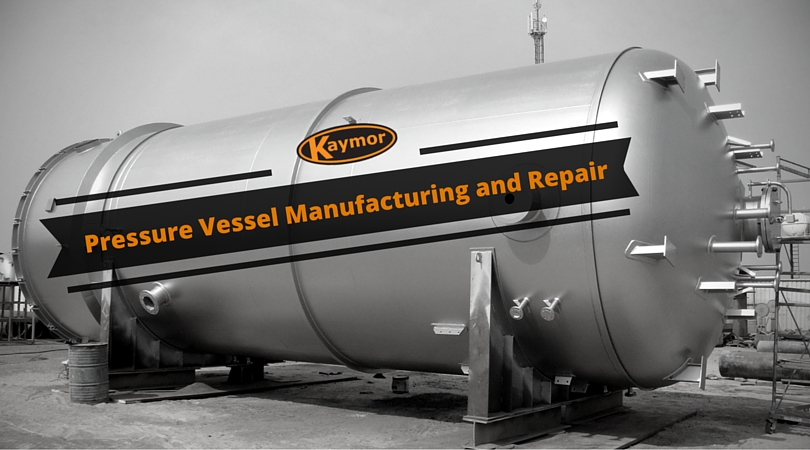 07 Dec

Pressure Vessel Manufacturing and Repair at Kaymor

Pressure vessels are versatile tanks that store materials at pressures higher than the ambient atmosphere, usually more than 15 p.s.i.g. They are crucial to he daily applications of numerous industries such as oil and gas, refineries, mining, petrochemicals, hydraulic reservoirs, transportation of liquefied gas, and even spaceships.
Because pressure vessels go through harsh conditions in a variety of industrial and commercial settings, they are susceptible to having cracks and other technical and mechanical damage. This is why it is essential to perform periodical inspection, maintenance and repair on them. Needless to say, due to the sensitive usages and high pressure degrees involved, you need to trust your pressure vessels to a well-established and certified provider in the field.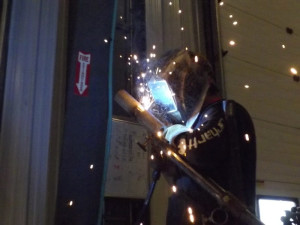 Maintaining pressure vessels is a skill we have gained over a long experience working in structural design, machining, welding and tank manufacturing and repair. This process requires stages of certification from authorities such as the ABSA, which regulates the administration and delivery of safety programs related to boilers, pressure vessels, and pressure piping. Our pressure welders are well equipped and certified to work on pressure vessels.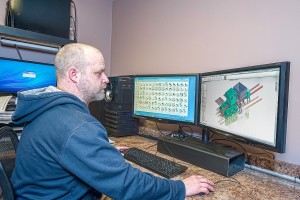 Kaymor's team can provide the following superb services in Grande Prairie: manufacture and maintain pressure vessels, repair cracks in pressure vessels, engineer and design work related to tankers and pressure vessels, highway tanker crack repair, fix and repair hazardous material tankers and are CVIP certified.  They also maintain oil and gas and mining heavy equipment.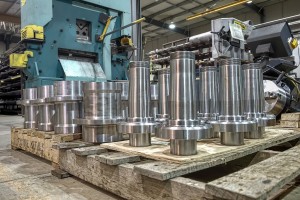 Remember that Kaymor accepts highway tank insurance claims! We strive to make your experience as relaxed and efficient as possible. Feel free to call us if you have any questions about your specific needs at 780-538-2623 or click here to send us a message. Book your pressure vessel repair and manufacturing service at Kaymor today!
Feature poster image source.